LET YOURSELF BE CONQUERED AT FIRST SIGHT
Luxury is pampering yourself with a natural product that is highly effective. This is why VADERB has created BEAUTY PRIVE ', a complete cosmetic treatment that fills and corrects all types of wrinkles. The true architect of facial beauty is Hyaluronic Acid. For the first time in VADERB, two powerful active CROSS-LINKED HYALURONIC ACID (cross-linked) and COMPLEX HYALURONIC ACID come together in an extraordinary combination: strong alchemy between power and beauty, to turn back the hands of time. New multi-function formulations treat all types of wrinkles in a localized way: superficial, deep, contraction, and stress, working intensely on the three spatial dimensions of the wrinkle (depth, extension, width) and time. A cosmetic line that improves expressions while respecting the morphology and harmony of the face, in an authentic, immediate and effective way.

Vaderb Beauty Privè is nature
Thanks to the quality and naturalness of its products, the VADERB BEAUTY PRIVE 'line makes the skin shine with natural light, making it radiant, nourished, hydrated and elastic.
A cosmetic line that frees the skin from silicones, petrolatum, parabens and all those synthetic substances that pollute our body and undermine our well-being. Health and wellness mean beauty. Products formulated with alternative preservation systems, of certified natural origin, which reflect all the standards of sustainability and safety for the health of our customers' skin.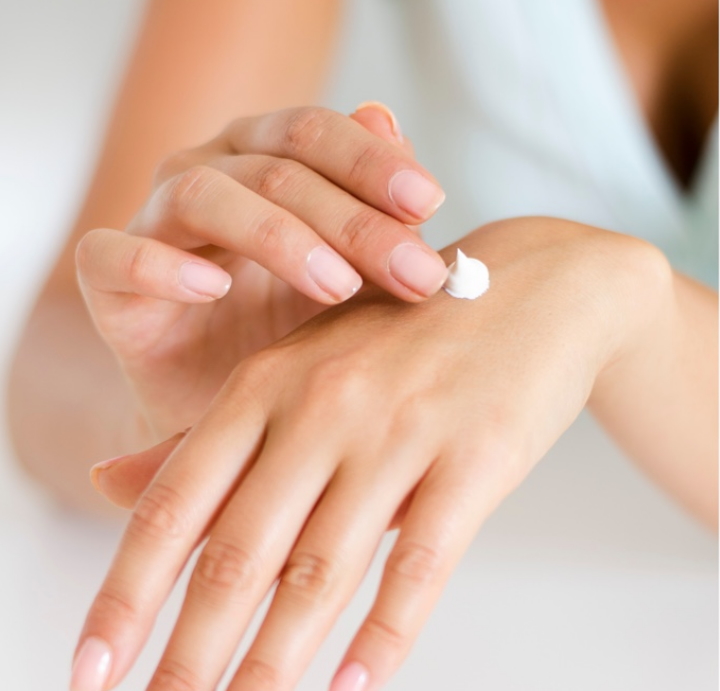 VADERB BEAUTY PRIVE IS LUXURY
Il lusso oggi è ritornare al passato, alla natura, una fuga da tutto ciò che non ci appartiene, da tutto ciò che è sintetico.
Luxury is pampering yourself with a natural product, without complex elaboration, an artisan product created by the human hand with passion and dedication. A truly natural product involves continuous and complex research.
Saying no to synthetics means making a commitment to find alternative solutions capable of ensuring product performance. VADERB says no to synthetics, ensuring skin health for its customers.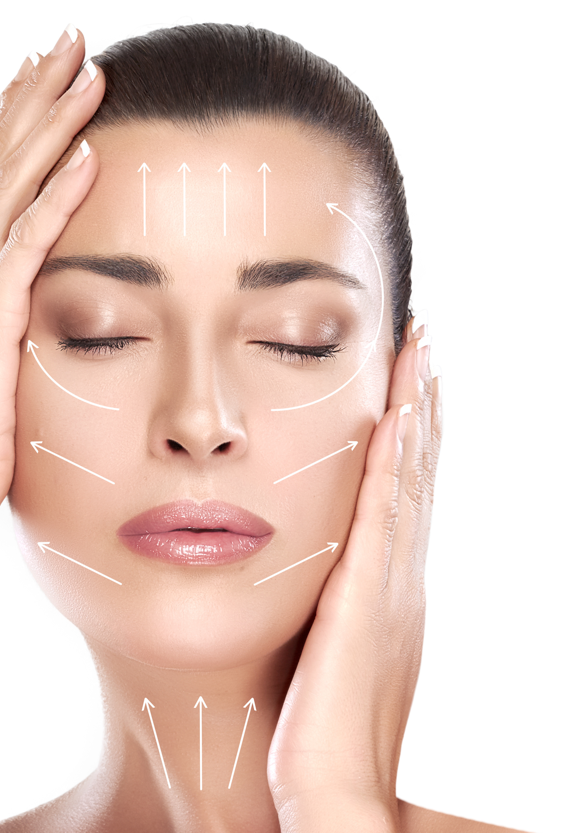 Ingredienti
DISCOVER THE EFFECTIVENESS OF HYALURONIC ACID
ACROSS-LINKED HYALURONIC ACID
Innovative cross-linked hyaluronic acid modified in the laboratory through a biotechnological process with an instant filler effect, filling and volumizing surface and deep wrinkles.
How it works?:
The increase in the volume of the dermal-epidermal tissue is based on the natural ability of the hydrophilic molecules of hyaluronic acid to bind to a quantity of water that is many times their weight. This allows to integrate the intercellular matrix, filling the intradermal spaces, giving turgidity to the tissues.
COMPLEX HYALURONIC ACID
Non-cross-linked hyaluronic acid complex with high and low molecular weight, suitable for both younger and middle-aged skin. To improve the elasticity, hydration, structure and overall condition of the skin.
LOW MOLECULAR WEIGHT HYALURONIC ACID:
Delivered by means of liposomes, capable of penetrating deeply into the dermis. They take full advantage of the skin conditioning, humectant, moisturizing and anti-aging properties of hyaluronic acid, as it allows skin absorption and gradual release, in order to ensure a prolonged moisturizing action over time. Furthermore, by virtue of their phospholipid component, the hyaluronic acid liposomes exert an emollient, nourishing and protective action on the skin.
HIGH MOLECULAR WEIGHT HYALURONIC ACID
Thanks to its high affinity with water, it is used as a skin moisturizer. Applied to the skin, it forms a thin thread capable of retaining water, keeping the skin smooth and hydrated. The smallest molecules are able to penetrate into the subcutaneous layers giving firmness to the tissues and causing a temporary filling and smoothing of small wrinkles.